2017 Best In Tennis Fashion: The Women
The calendar just has a few days left on it- as 2018 approaches, let's look at some of the top WTA players and their best/most noteworthy looks in 2017. (Men's review is here.)
Dominika Cibulkova- Lacoste (FO)
This was a strong look for the tiny but powerful Cibulkova. Lacoste delivered a bold color block set of orange/navy. Find it: TW/USA • TW/Europe
Venus Williams- EleVen By Venus Williams
Venus' own line released several collections during the year. This look is called Floral Brocade. The multi piece line draws inspiration from the the Mexican artist Frida Kahlo in an effort to express the parallels between art and athleticism.Find it: TW/USA • TW/Europe
Maria Sharapova- Nike (USO)
Maria Sharapova returned to competition this year and the final Slam of 2017 resulted in a collaboration with the designer Riccardo Tisci and Nike, a venture that produced the NikeCourt Maria Sharapova x Riccardo Tisci Stadium Dress you see here. A limited edition run wasn't widely available at the time Find it: TW/USA • TW/Europe
Serena Williams- Nike (AO)
Serena's schedule in 2017 was abbreviated, you know- that baby break. What I found interesting about this look for the AO is that it basically mirrored what Roger Federer wore– the sharp geometric pattern on her skirt matched what Federer wore for his shirt. Nike's campaign to dominate visually was a success.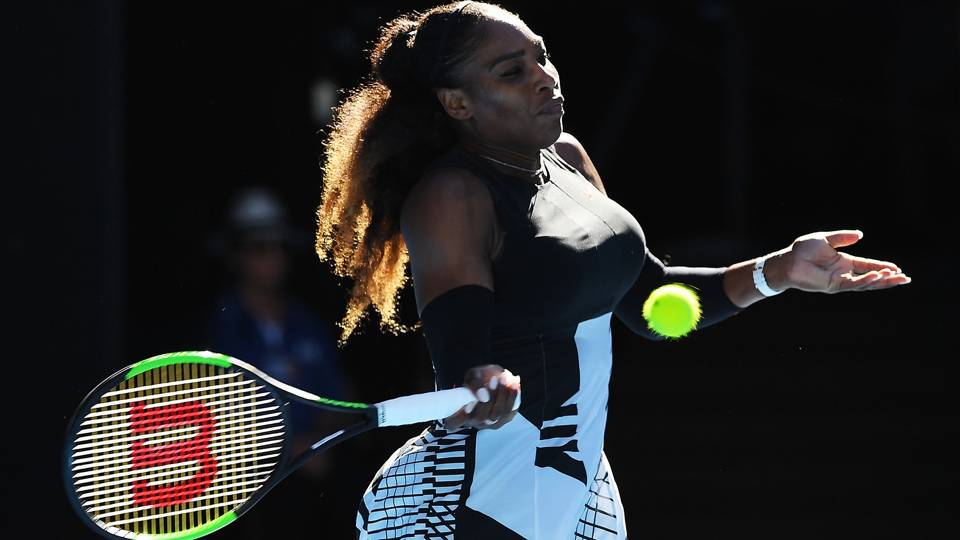 Jeļena Ostapenko and Simona Halep- adidas (FO)
Jelena came out of nowhere to win her first Grand Slam of her young career, and did it in the "French Open uniform" that adidas produces every year for Roland Garros. It was bold, simple, and clean and featured white, a color often reserved for the grass. It looked beautiful on the clay. Ostapenko defeated fellow adidas endorser Simona Halep, who wore the same outfit. We hear that Halep will have a new clothing/shoe sponsor in 2018, as it's reported she could not come to financial terms with adidas. (Other French looks here.) Find it: TW/USA • TW/Europe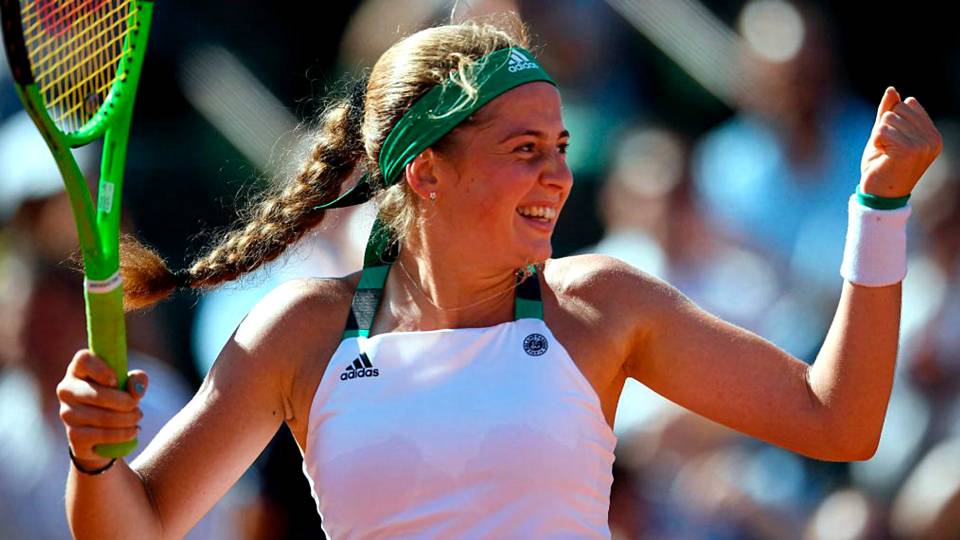 Fila, Indian Wells and Miami
Fila always does color blocking well, just like their retro Italian heritage competitor Ellesse. This is the solid look they provided for their athletes during the winter hard court season in the desert and in Florida. We loved the stripes. Find it: TW/USA • TW/Europe
Caroline Wozniacki and Garbiñe Muguruza- adidas (FO)
These two ladies can wear anything from adidas by Stella McCartney and make it look good. Wozzy went with a bright design while the statuesque Muguruza wore a stark look for the French Open, looking elegant as always. (Australian Open is here.) Stella's lines always benefit from the designer's training in tailoring. They fit like a sleek glove and move beautifully.